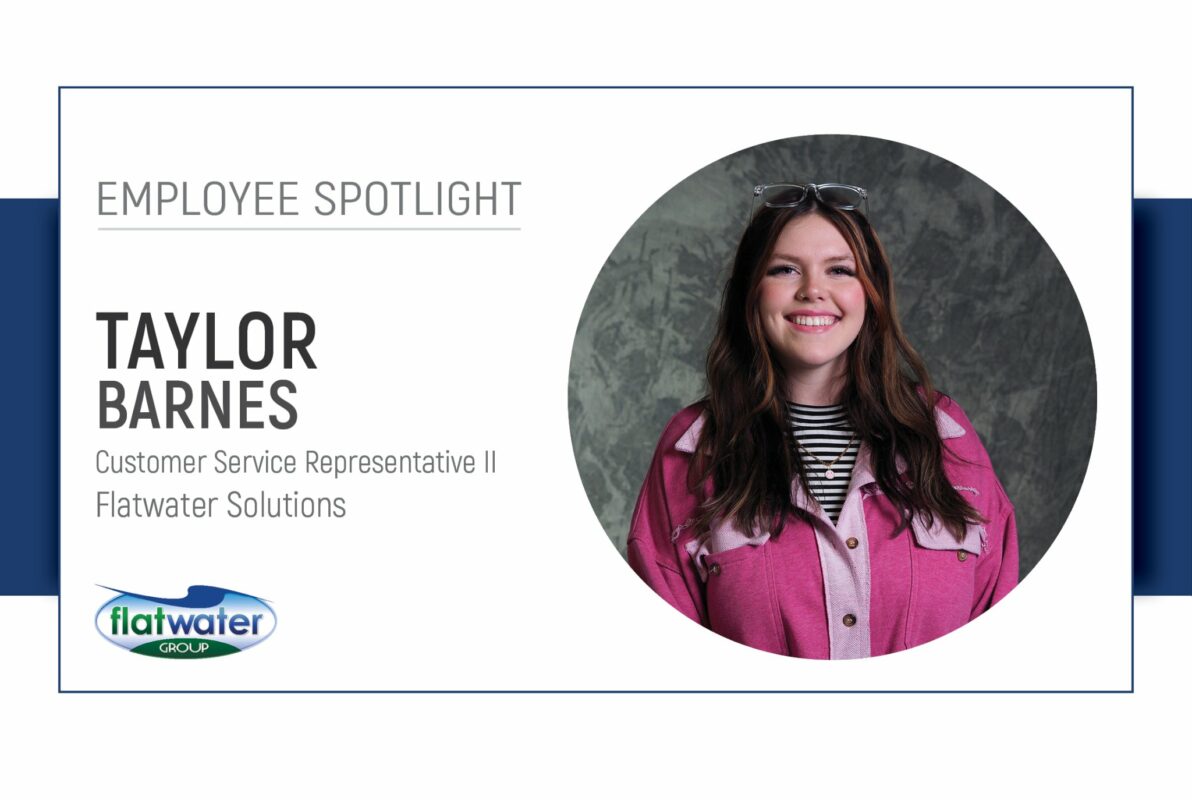 Meet Taylor Barnes!
Taylor is the CSR II in the Operation Department for the Flatwater Solutions. In this role she does quoting processing, monitoring orders that are placed by the government, as well as corresponding with vendors. Much of her work revolves around seating and paper orders for the IRS and the MFD's (Multi-Functional Devices) for the Navy.
Read on to learn more! 
1. What do you enjoy most about the work you do?
What I enjoy most is being able to interact with many different people across many roles and locations. I have built relationships with vendors and customers alike, despite never having met them or spoken with them apart from emails. It's so fun to get to know so many people, even if all you're talking about is printers!
2. How long have you been with the company? How have you been able to grow personally and/or professionally since you started?
I will have been with the company 2 years this October. I have grown a lot since starting here, both personally and professionally. I was 21 when I was hired on and had never had a full-time job before. I also had little-to-no experience working in an office environment. Since then, I've been able to learn so much working here that I never would have in part-time service roles. I've become not only comfortable in a professional setting but also adaptable. I'm very happy with being able to grow my career in such a supportive environment!
3. What has been one of your favorite projects so far, and why?
My favorite project has probably been the IRS Seating BPA, where I was able to work with several different vendors and customers on seating orders. It's been something that I've been working with since starting in 2020, and I have come to really enjoy my role.
4. What do you like to do outside of work?
When I have free time, the things I like to do are playing games, reading, and catching up on shows and movies. In not so many words, I like to relax on my couch. My favorite game now is Monopoly, but only because I usually win.
5. What is something about you that might surprise people?
Something about me that might surprise people is that I have been a full-time college student while also working full-time at Ho-Chunk, Inc. I have been attending the University of Nebraska-Omaha since 2017 and will (hopefully!) be graduating this fall.
6. What has surprised you about working for FWG? Or what insights or advice would you give to someone who is thinking about applying to work here or recently started?
What has surprised me the most is how welcoming everyone in the company is and how rewarding it has been working here. I feel extremely valued not only as an employee, but as a person too! I love seeing the company give back and help provide for the Winnebago community. I don't think I've ever come across a company that puts so much effort into helping others, and it's amazing to be a part of and see.
7. Do you have anything you're looking forward to or have you done anything fun or interesting lately?
I am looking forward to the short vacation I have planned this summer, as well as graduating in the fall. I'm super excited to finally be done with school and to bring some balance back to my life after being so busy with work and school the past couple years. First thing I'll do after graduating is take a nap!