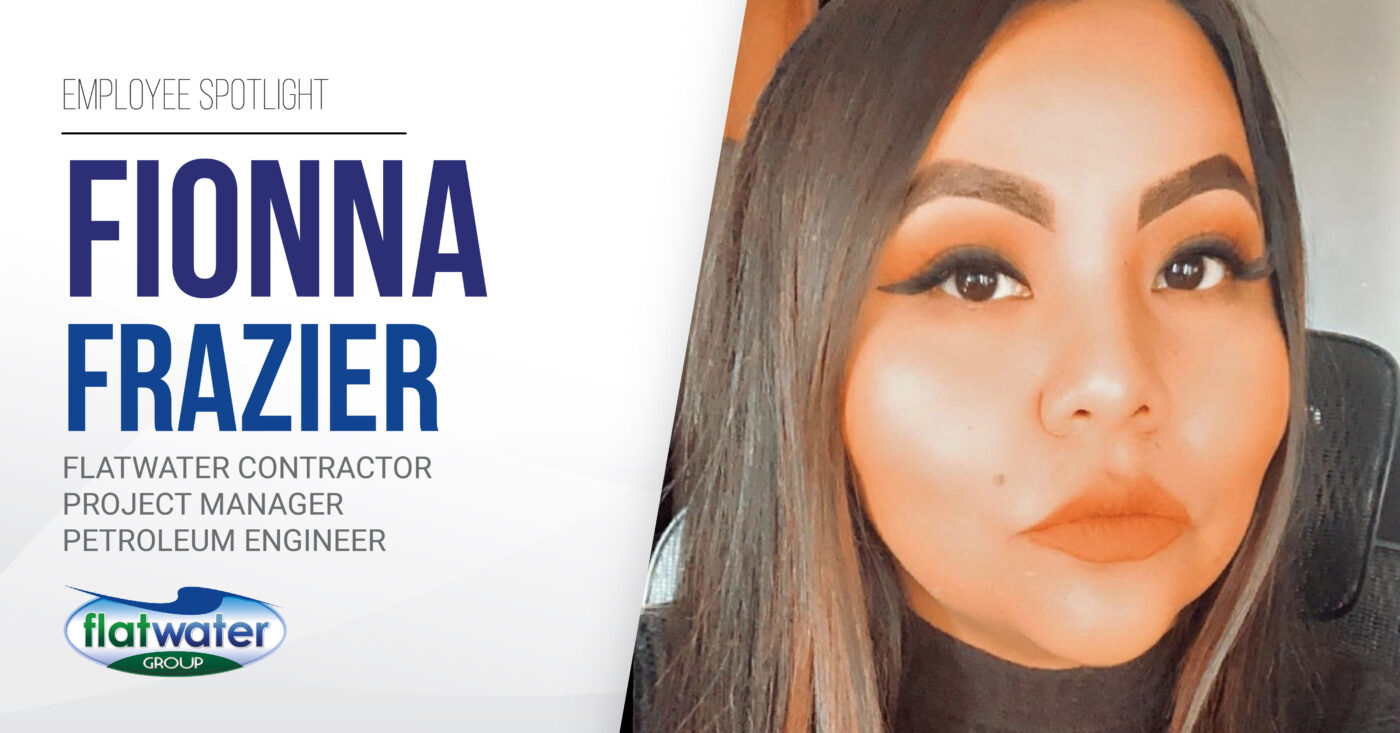 Meet Fionna Frazier!
Fionna is the Flatwater Project Manager on the Division of Energy and Mineral Development (DEMD) contract.
The mission of DEMD is to provide the best possible technical and economic advice and services in assisting Indian mineral owners to achieve economic self-sufficiency by creating sustainable economies through the environmentally sound development of their energy and mineral resources.
She has been working for Flatwater for about 5 years and working with DEMD for over 7 years.
What does your role involve?
I supervise over 40 contractors on the DEMD contract. This includes geophysicists, engineers, software developers, loan specialists, financial managers, geologists and other technical and administrative staff.
What do you enjoy most about the work you do?
I enjoy the work we do on behalf of Indian country to ensure that we are working and providing the best technical assistance to the tribes.
How have you been able to grow personally and/or professionally since you started?
I went from being a Petroleum Engineer on the Fluids team to transitioning to become the contract Project Manager. My transition of roles has increased my skill set and given me the opportunity to build my team to be able to successfully meet the needs of our customer on a continuous basis while making a direct impact in Indian Country.
What has been one of your favorite projects so far, and why?
On the managerial side – one of my favorite projects so far has been being able to assist everyone on my team with their individual development plans and being able to coach them to reach their professional goals.
On the technical side – one of my favorite projects has been the tribal engagement initiative that our contractors are working on to bridge the gap between the government and the tribes to assist in providing more of an impact of our services across Indian country.
What was your most enjoyable part about working with the Tribe? What phases of working with the tribe were most enjoyable?
The most enjoyable part about working with the tribes is by providing a highly-qualified technical staff to assist them with their economic development needs through technical assistance projects and through our grant programs. Watching our contractors interact and complete a project with the tribe while keeping the best interest of the tribe in mind is very fulfilling.
What part of your work has had the most impact on you/or the tribe?
Every aspect of what we do at DEMD impacts the tribes. We strive to provide the tribes with the best technical assistance which leads to successful projects producing income and jobs for the tribes. Most importantly, our work helps tribes work toward self-sufficiency while exercising tribal sovereignty.
What do you like to do outside of work?
I enjoy spending time with my family and making memories.
What is something about you that might surprise people?
I am fluent in my Dine language. This not only includes speaking, but also reading and writing.
How does it feel knowing you're making an impact on Indian Country. What would you tell someone interested in working to help Tribes become self-sufficient?
I feel very honored and fortunate to be helping my people.
As a little girl, I listened and watched my mother and other tribal leaders during chapter meetings. They would meet regarding economic development projects. Individuals who were working in those leadership roles had little knowledge of the technical aspects of the technologies. This was very eye-opening.
That experience alone is why DEMD's services are so significant in Indian Country and why I am passionate about the work we do. Our technical experts help the tribes understand their resources and make recommendations that benefit each tribe depending on their needs and requests.