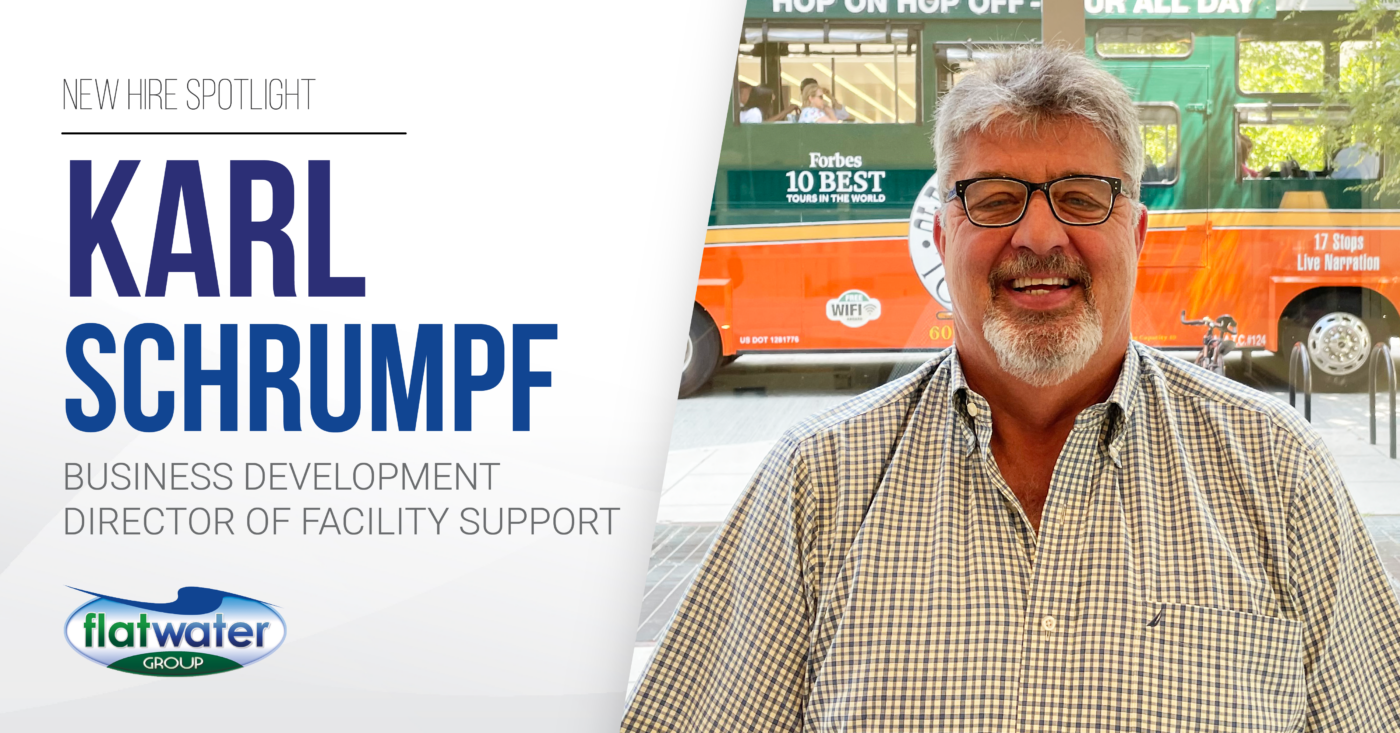 Meet Karl Schrumpf!
Karl is breaking in his new role as Director of Business Development at Flatwater Group. Before joining FWG, Karl spent 41 years in the office furniture market – 30 of which were focused on the Federal markets.
What is something that motivates you?
My motivation comes from helping others succeed. This was instilled in me by my parents and the reason why I went into teaching for 4 years.
Where would you go on your ideal vacation?
I would go somewhere with warm weather and live music. Austin, TX is at the top of my list!
What was the last book you read?
The Hidden Life of Trees by Peter Wohlleben. The book talks about what trees feel and how they communicate. Trees are more interesting than you may have thought!
If you could tell your 13-year-old self one thing, what would you say?
Always be true to yourself.
What is your definition of success?
Similar to what motivates me, success in my eyes is teaching others to succeed.
What do you look forward to most about working at Flatwater Group?
I'm looking forward to learning the dynamics of our team and understanding how we will work together to accomplish our goals.