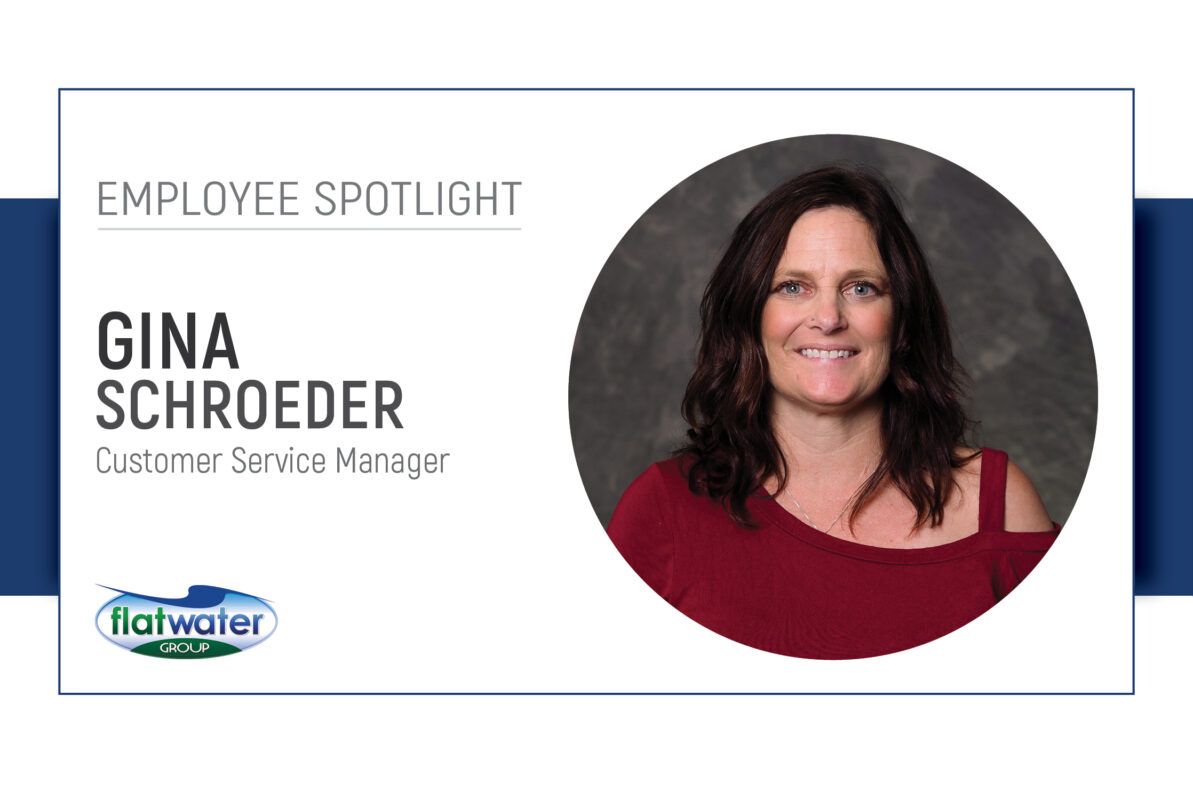 Meet Gina Schroeder! She is a Customer Service Manager II with the Flatwater Group. Her role involves monitoring and tracking projects, reviewing proposals, and executing new contracts.
What do you enjoy most about the work you do?
I enjoy coming to work every day as there is always something new. I enjoy managing people to help them grow in their career path as I continue to grow in mine. I also enjoy that I am helping the Winnebago Tribe.
How long have you been with the company? How have you been able to grow personally and/or professionally since you started?
I have been with the company for 10 years. I started out as a Customer Service Representative for All Native Solutions and have moved up to my current role in the Flatwater Group.
What has been one of your favorite projects so far, and why?
There is not one project that is my favorite. Every project is unique, and you are constantly learning from them.
What do you like to do outside of work?
My interests are camping and spending time with my family, especially my grandkids.
What is something about you that might surprise people?
I flew the Husker Helicopter. Kim Wolfe took me up for a ride in it, and once we got going, he told me to "grab ahold of the levers." He let go and said, "You are flying it." It is an experience I will never forget.
What has surprised you about working for FWG?
One thing that surprised me the most about Flatwater Group is how fast it has grown since I have been here. They treat you like family, and the opportunities are endless for whatever career path you have.
Do you have anything you're looking forward to or have you done anything fun or interesting lately?
I am looking forward to spring and getting the camper out. We try to go as much as we can in the spring through the fall.