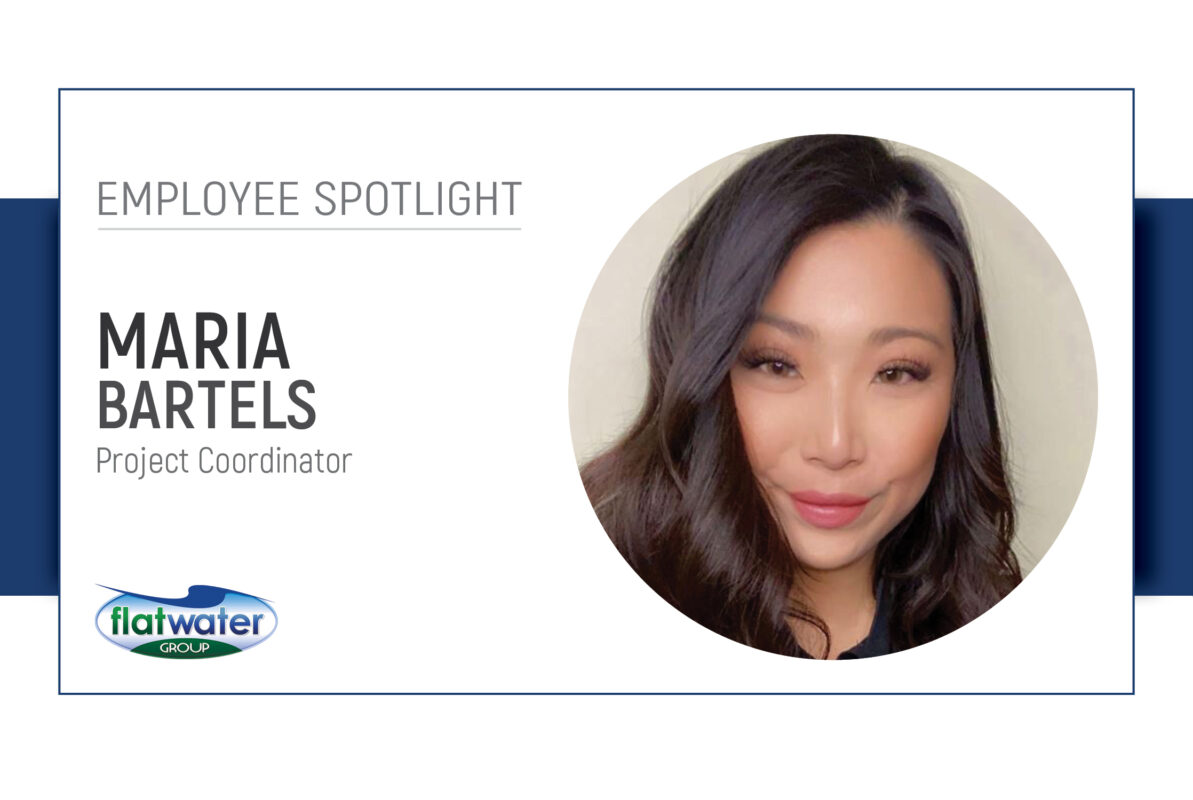 Meet Maria Bartels!
Maria is a Project Coordinator with Flatwater Group, a subsidiary of Ho-Chunk, Inc. There are many moving parts in this role that allows Maria to wear different hats. Some of her job duties include recruiting, managing timelines for multiple projects/assignments, and communicating important information and updates to contractors.
What do you enjoy most about the work you do?
I enjoy the variety. My days are almost never the same, and that keeps the job interesting. I also equally enjoy seeing projects move through the different phases. It is always good to see a project evolve and see the hard work you have put in with your teammates come to fruition.
How long have you been with the company? How have you been able to grow since you started?
I started with Ho-Chunk, Inc. as a Human Resources Assistant in March 2021 and was later promoted to a Human Resources Corporate Recruiter. After working with many departments and divisions for recruiting needs in my previous role, I accepted my current position as a Project Coordinator II with Flatwater Group which has been both challenging and rewarding.
What has been one of your favorite projects so far, and why?
I would say one of my favorite projects I have worked on thus far has been revamping our internal company intranet. Although this is an ongoing project, this has been a great project to not only be creative, but also create a one-stop shop to make it easier for the employees to find helpful information in a centralized site.
What do you like to do outside of work?
I enjoy spending time with my family/friends/pup, traveling, hiking, going to the movies, staying active, digital planning, and trying new food spots.
What is something about you that might surprise people?
I was an avid snowboarder all throughout high school. My friend and I would pack up the car every Saturday morning and drive 3 hours away to the mountains. All my weekends during the winter season were spent at White Pass Ski Resort back home in Washington, and that was one of my favorite pastimes growing up.
What has surprised you about working for FWG? Or what insights or advice would you give to someone who is thinking about applying to work here or recently started?
There are so many friendly and knowledgeable people within FWG who are willing to help and provide you with the tools to succeed that I recommend being open to feedback, collaborating, and owning your learning. With the continuous growth of the company, there are many opportunities.
Do you have anything you're looking forward to or have you done anything fun or interesting lately?
I am really looking forward to my brother's wedding in California this coming October. He currently lives in Austin, Texas, and my parents and grandma still live in Washington, so having my family all together for his wedding is something I am really looking forward to this upcoming year.