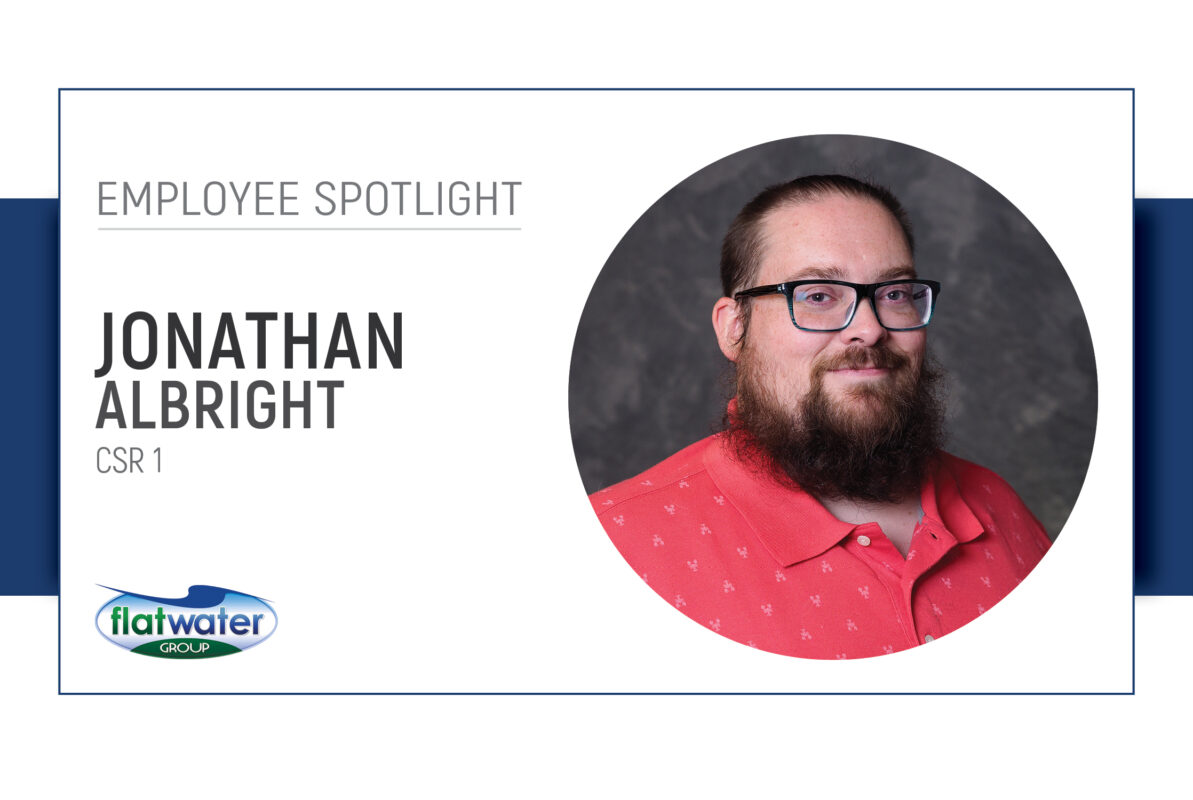 Meet Jonathan Albright!
He is a CSR 1 for Flatwater Group. In this role, Jonathan creates quotes and purchase orders for government projects then tracks, processes, and closes out these projects when awarded.
What do you enjoy most about the work you do?
Learning EVERYTHING! This has been such a departure from previous jobs I've had in my life. I consider myself a lifelong learner — if you don't learn something new every day, then I feel it has been ill used.
How long have you been with the company? How have you been able to grow personally and/or professionally since you started?
I've been with the company for just over five months at this point. This has been an amazing experience, from the incredibly kind and patient coworkers and supervisors to the multitude of new programs and familiar ones that I can improve upon.
What has been one of your favorite projects so far, and why?
In my relative short time with the company, I think working on Department of Commerce projects have been the most interesting.
What do you like to do outside of work?
I'm a gamer, I livestream on Twitch, I play D&D. I love music, ska and punk to be specific, but many more genres. I also built a greenhouse in my backyard and give out seedlings to people in the community and teach kids and adults how to care for plants.
What is something about you that might surprise people?
I graduated Peru State with a BS in Art. I love creating, whether that be painting, drawing, or sculpting.
What has surprised you about working for FWG?
Honestly? That I CAN do it. Many places that I and others have worked try to convince you that you can't, that you should be happy with what you have. With FWG and Ho-Chunk, Inc. as a whole, I feel like I'm appreciated for the first time ever. I am thankful that I have been given the chance to prove myself.
Do you have anything you're looking forward to or have you done anything fun or interesting lately?
I turn 40 in April so I'm looking forward celebrating that milestone with friends and family.