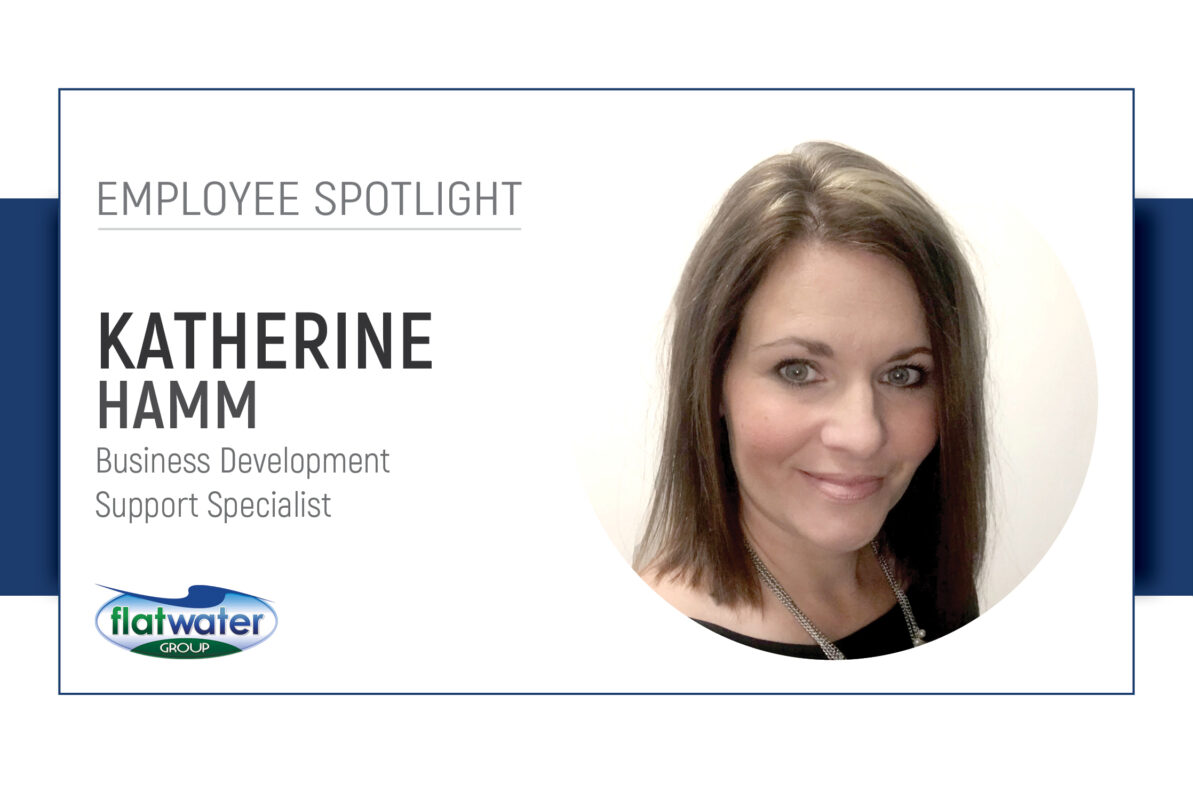 Meet Katherine Hamm
Katherine is a Business Development Support Specialist with Flatwater Group. Her role covers the administration of Salesforce to support the Flatwater Business Development team's opportunity endeavors utilizing the Shipley Business Development Lifecycle.
Read on to learn more!
What do you enjoy most about the work you do?
The best aspects of my job are interacting with others and working through day-to-day challenges.
How long have you been with the company? How have you been able to grow personally and/or professionally since you started?
I have been with the company less than a year and have expanded my knowledge of various business platforms and business development strategies.
What has been one of your favorite projects so far, and why?
The implementation and administration of Salesforce into the production environment has been one of my favorite projects so far because it is both challenging and rewarding.
What do you like to do outside of work?
I am very busy outside of work. I have three very active boys, five dogs and three horses so there is always something to do. In addition, we actively volunteer throughout the community.
What is something about you that might surprise people?
I am a retired Air Force Veteran.
What has surprised you about working for FWG? Or what insights or advice would you give to someone who is thinking about applying to work here or recently started?
I continue to be surprised by how people-centric this company is and the various programs and initiatives that FWG offers.
Do you have anything you're looking forward to or have you done anything fun or interesting lately?
I am looking forward to fall – it's my favorite season!