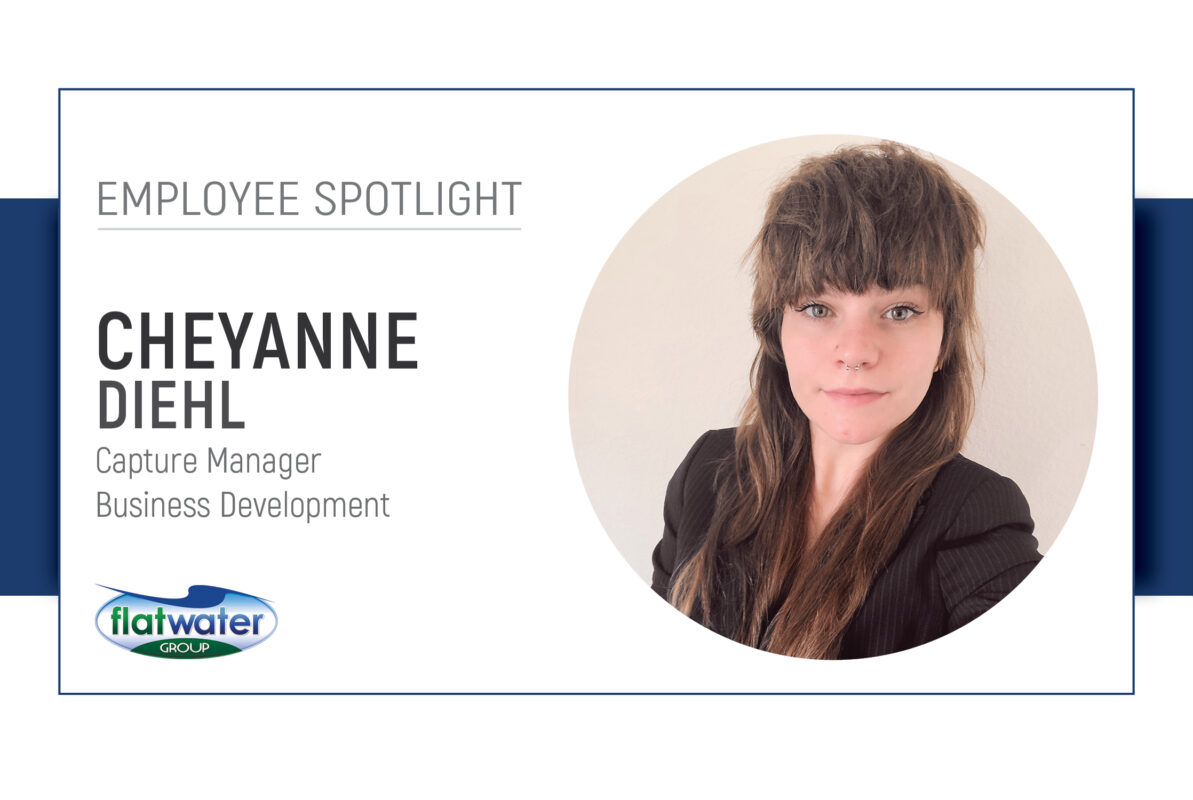 Meet Cheyanne Diehl!
She works in Business Development as a Capture Manager for Flatwater Group. This is a multi-faceted position that involves identifying opportunities, strategizing ideal positioning, meeting with clients to discuss their needs and goals, and overall supporting the company's position in the Federal marketplace.
What do you enjoy most about the work you do?
I most enjoy networking with clients and helping them meet their needs. I also like the feeling of positioning yourself for a proposal far in advance and working towards the goal over time. Eventually when you win that project it's the best feeling in the world.
How long have you been with the company?
I have only been with FWG for a week, but I feel that I am a great fit for the team. FWG has a great sense of teamwork, and I am looking forward to expanding both personally and professionally by collaborating with everyone here. 
What interests you about FWG and why?
I have been very interested in pursuing services contracts and learning about the current contracts we are performing on.
What do you like to do outside of work?
I enjoy hiking, skiing, making music and going to concerts, gardening, reading, going to museums, off-road driving in my old jeep, and spending time with my friends and family. I also really enjoy playing the snow!
What is something about you that might surprise people?
I love singing karaoke and playing saxophone.
What has surprised you about working for FWG? Or what insights or advice would you give to someone who is thinking about applying to work here or recently started?
I was very surprised at how high energy, positive, and motivated everyone is. It is very refreshing to be in a friendly environment where employees enjoy the work they do. Everyone I have met so far is very passionate about the success of FWG as whole and it truly feels like a team.
Do you have anything you're looking forward to or have you done anything fun or interesting lately?
I am looking forward to receiving massive amounts of snow in Colorado. I am also looking forward to traveling to Bellevue and meeting more people on our team and getting to know them as individuals. I recently got to visit my family in Ohio, and I always love seeing my family and being close to them.