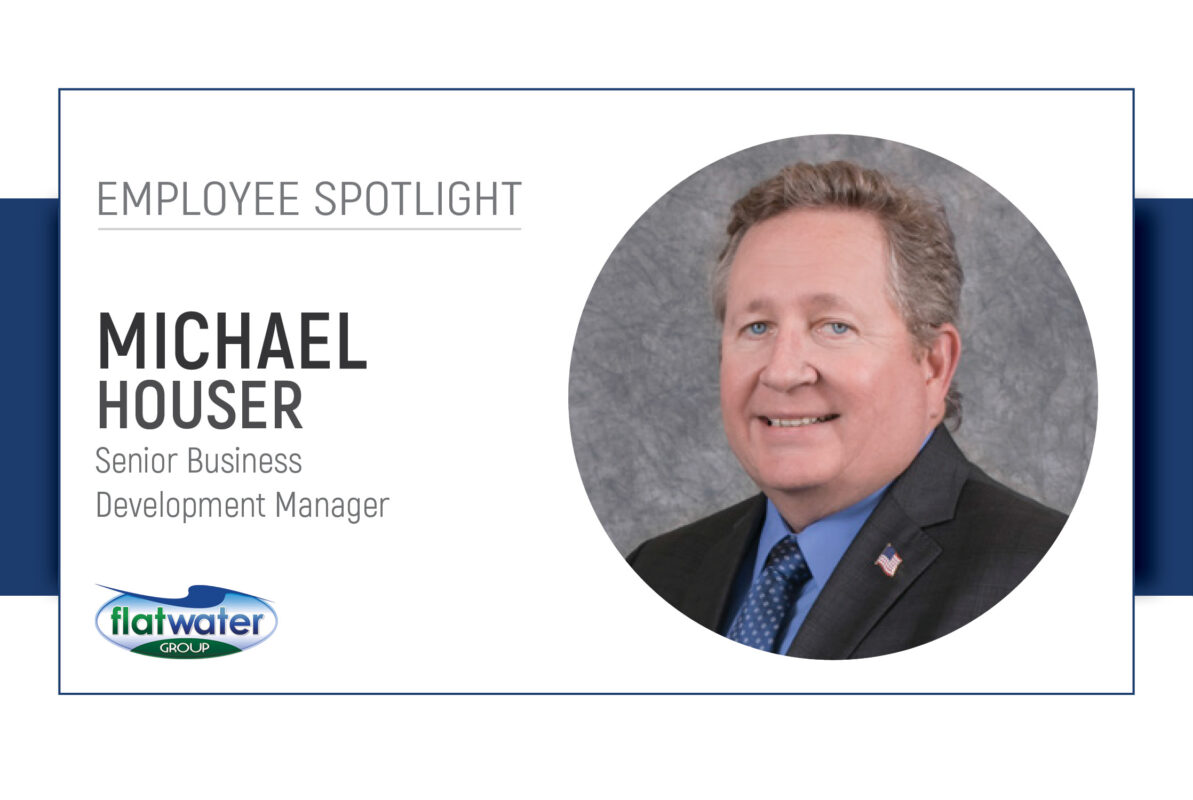 Get to know Michael Houser, Senior Business Development Manager for the Flatwater Group companies. Mike has been with the company for 11 years.
What does your role involve?
My role is to identify and develop capture strategies for new opportunities within current FWG markets. Following the Ho-Chunk Inc. culture of entrepreneurship, I also investigate new vertical opportunities that will provide business growth and synergistic efficiencies with our current operations.
What do you enjoy most about the work you do?
The main reason I joined FWG is the HCI mission of supporting and growing the Winnebago Tribe to financial independence from the government. I also enjoy the variety of projects we work on and the support of new ideas making every day a new day.
How have you been able to grow personally since you started?
From a personal perspective I have much keener insight and understanding of the history and challenges of the Native American Tribes, cultures and communities.
What has been one of your favorite projects so far, and why?
It would be a project for a fleet of Multifunction Printing Devices. The project started out as a rental of existing equipment that evolved into an enterprise-wide direct award for a complete equipment refresh. The challenge was that the contracting office was throwing every curve ball at us. We learned how to hit curve balls and the project was successful.
What do you like to do outside of work?
My passion for the outdoors is very strong to the point that my residence is a waterfront property on the Platte River. Air boating is a daily way of life. My wife and I use those resources to sponsor activities like the Team Jack (foundation for child brain cancer research and support) "Rays of Hope" family days. We are in year 6 of the event hosting as many as 35 patients and their families who come from all around the state. We also support Wounded Warrior events to get our veterans out on the open water with the wind in their hair.
What is something about you that might surprise people?
I had the good fortune to grow up in a hunter/gatherer/conservationist environment and quickly became skilled in the field craft arts. This experience has led to being considered a subject matter expert with the Nebraska Legislature where I have given committee testimony on numerous legislative bills regarding hunting, fishing, boating, conservation and shooting sports. I am also a former Nebraska State Duck Calling Champion in the Hunters Division – although I now prefer clay pigeons.
What insights or advice would you give to someone who is thinking about applying to work at FWG?
The sky is the limit. HCI was founded on an entrepreneurial spirit and supports employee growth and new business ideas.